Until you go get engaged, it's hard to fathom how much time and effort goes into the wedding planning process. Sure, you know you'll have to pick out a dress and what type of flowers you'll want—and you may even be prepared to scout out a venue and select a first dance song—but what about the name cards? Have you thought about what color napkins you'll want to use? How about your bombonieres?
Okay, we're not trying to stress you out (after all, getting married should be one of the happiest times in your life!), but it may be worth taking some time to think about what kind of aesthetic you'll want on the Big Day.
After all, it's all in the details.
But if words like "aesthetic" and "details" make you break out in hives, then you may want to enlist the help of a wedding stylist.
Not to be confused with a wedding planner (who help couples contract wedding suppliers and deal with logistics), a wedding stylist focuses on décor and atmosphere.
"We make everything look pretty," explains wedding stylist Melissa Murray.
Together with her husband Simon, Melissa owns the event styling company Ashdown & Bee.
Combined, the Sydney-based duo has been featured in a whole host of national magazines and dozens of major venues across Australia.
We sat down with Melissa in their perfectly pretty Summer Hill studio to snag some free styling advice. We hope these tips will give you some insight when you start your planning process.
TIP #1: Don't be trendy for the sake of being trendy.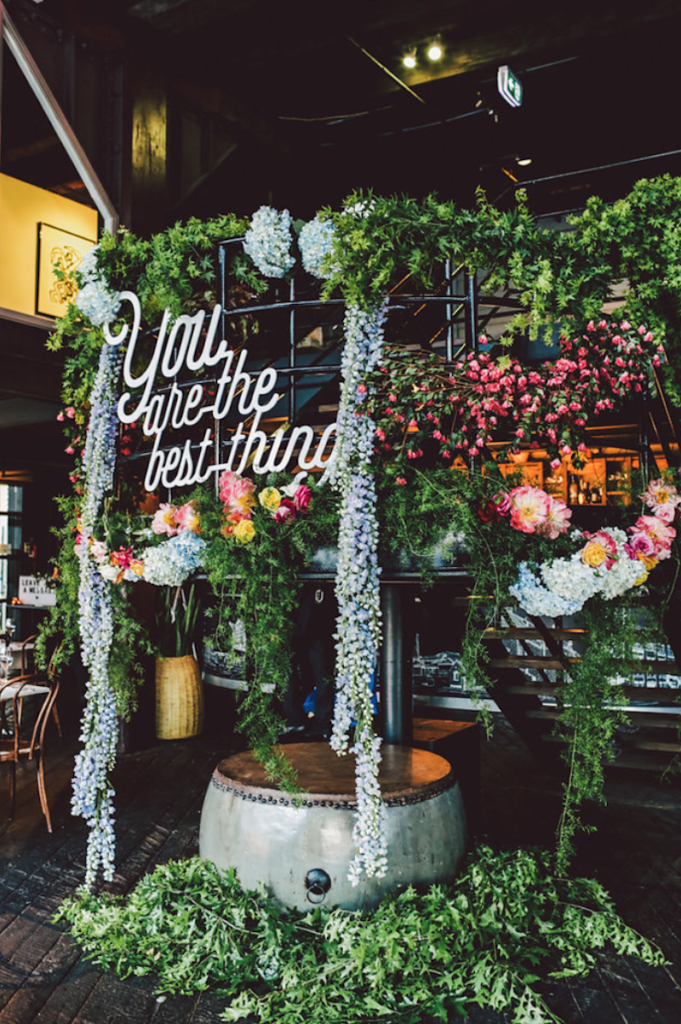 When it comes to trends, it can be hard to distinguish between what we actually like and what we think we like. And that distinction is made even harder when we see the same trends popping up all over social media. (Looking at you, unicorns.)
But after a trend has had its five minutes of fame, are we still going to love it? Or will we look back on our wedding album in 20 years and wonder what we were thinking when we decided that getting married was license to start our Pinterest DIY careers?
Maybe, maybe not.
Melissa tells us it's okay to incorporate trends, but warns us to be wary of overdoing it.
"It's a matter of not going too on trend and trying to keep some elements traditional," she explains. "Copper, for example, is really on trend right now.
"I ask my clients if they like copper because it's in at the moment and ask them to think about looking back on their photos and whether they might want to go for gold or silver, which are a bit more traditional, but then adding something else more trendy.
"If you're going to have copper geometric shapes as table décor, you might mix that with David Austin blooms which are quite traditional. That way, you get an element of that current trend but you're throwing it back to the more traditional wedding flowers. 
"You don't want trends overtaking the look of the wedding."
TIP #2: Think about the senses.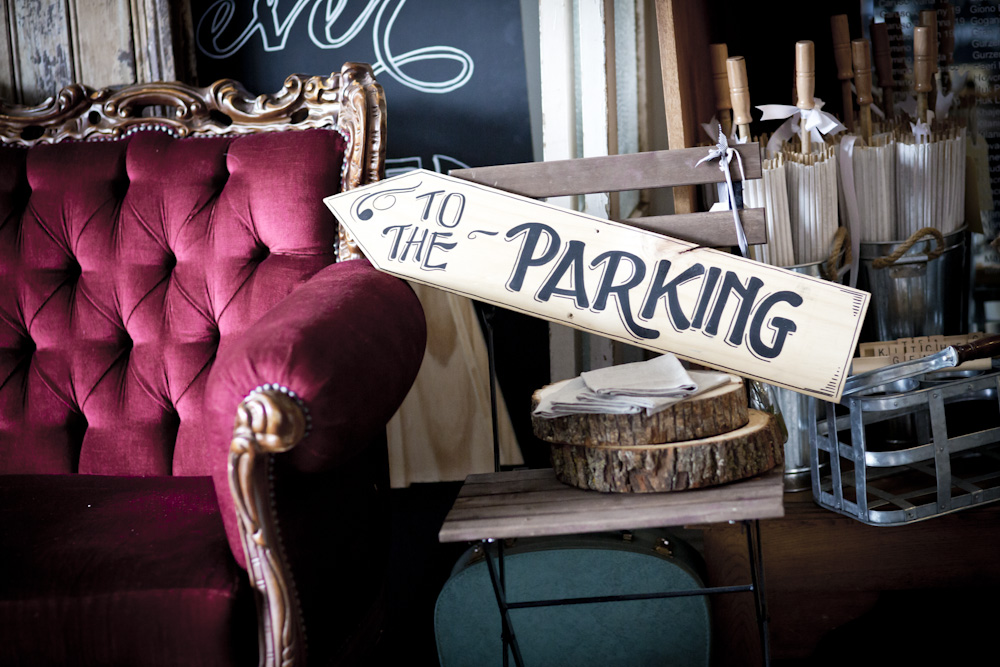 There's no doubt that a wedding should be about the bride and groom.
That being said, it's important to consider what kind of experience your guests will be having. After all, you're still hosts and whether your guests have traveled ten kilometers or ten hours to be there for you, it's important to make sure their experience will be a good one.
With this in mind, Melissa recommends thinking about the senses: sight, sound, smell, taste and touch.
Examples might include a delectable dessert bar (taste) or a band that'll have guests on their feet for hours (sound), but there are plenty more ways to wow your guests.
"Think about the little details because they really make your wedding more personal," says Melissa. "Customizing different elements, even down to the color of your table number holders, makes all the difference.
"Think about the guest experience, in terms of visual but also smell and all the senses.
"Having soap as your bomboniere is a great way to add smell, while flowers add texture.
"Hanging flowers are a great way to draw eyes up and have a 360 feeling when guests enter the reception.
"It's important to think about how the guest will feel when they walk into the space and what their experience will be like. That's why people hire stylists…to create that feeling for their guests."
Tip #3: Make a statement.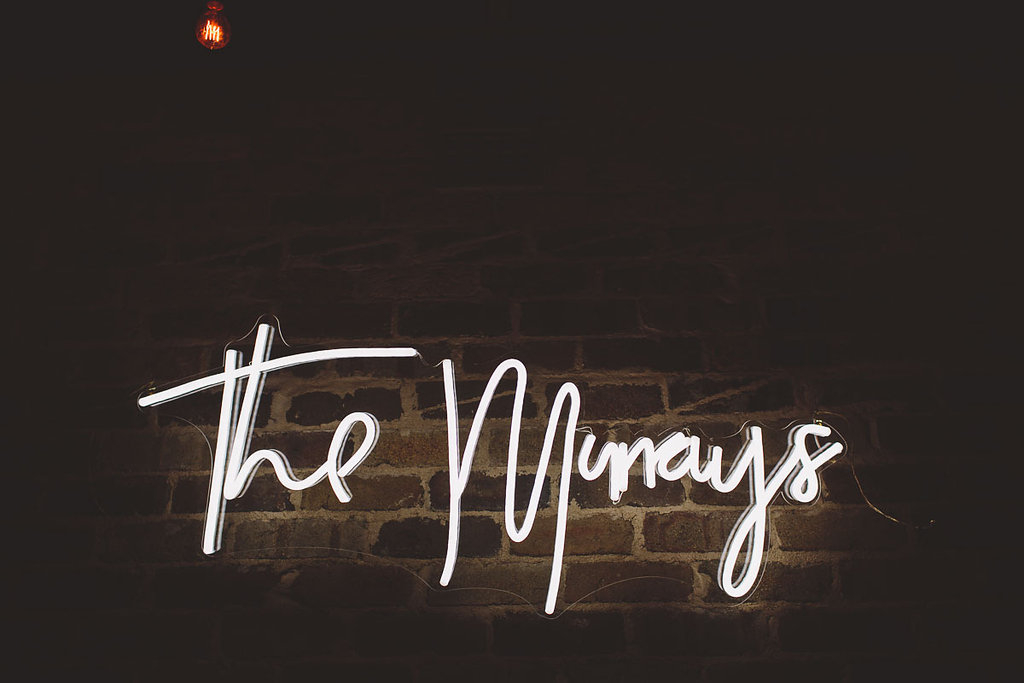 While it's important to consider all of the finer details of the reception (the table number holders, the votives, the color of your napkins, etc.), Melissa recommends including a personalized statement piece that could serve as a focal point or photo spot for guests.
"I love having a big wow factor," she says. "Big signs with flowers around it or hanging floral arrangements are great ideas. So are canopies or fairy lights.
"Simon and I had a custom neon sign at our wedding with our last name on it and our guests loved it.
"It's great to have guests think back and say, 'wow do you remember that from that wedding?'"
TIP #4: Know when to splurge and when to save.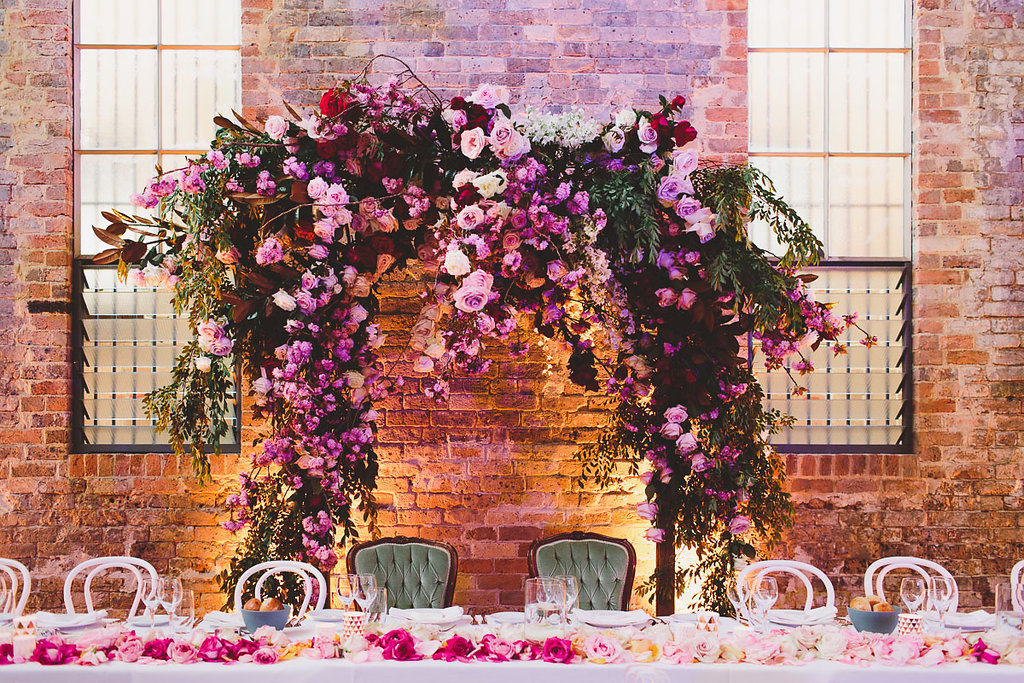 Unless you're a Kardashian or have royal blood running through your veins, chances are that you and your partner have established a wedding budget.
Perhaps you've set aside a portion for the venue, a fraction for the band, a chunk for the food, and a small fortune for the dress…or perhaps you've decided to take a "go with the flow" approach and see what happens.
But whatever your financial situation, it's important to consider how you want to spend your money.
Where are the places that you can save and where are the areas that are worth the splurge?
For Melissa, it's flowers.
During our chat, she explained why investing in a good florist is so important.
"Flowers are a big element because they're right on the table in front of guests," she explains. "That's why we advise couples to leave it to the professionals.
"Sometimes brides do DIY flowers, which is fine if they have experience, but we find that sometimes they'll drop the flowers off a day or two before at their venue, which might not be air conditioned, and then they're dead on wedding day.
"Florists go to the market and speak with the growers, so they're going to get the best quality flowers.  Plus, they'll know what's going to be in season for your wedding, which helps couples stay within their budgets.
"If you want to incorporate DIY elements and save some money, you can do that in other areas…but you do have to be crafty because you want it to look professional.
"If you're good at graphic design, do your menu. Or if you have a friend who is good at handwriting, have her make your place cards.
"Bonbonnieres are another good way to include DIY elements."
TIP #5: Consider your groom.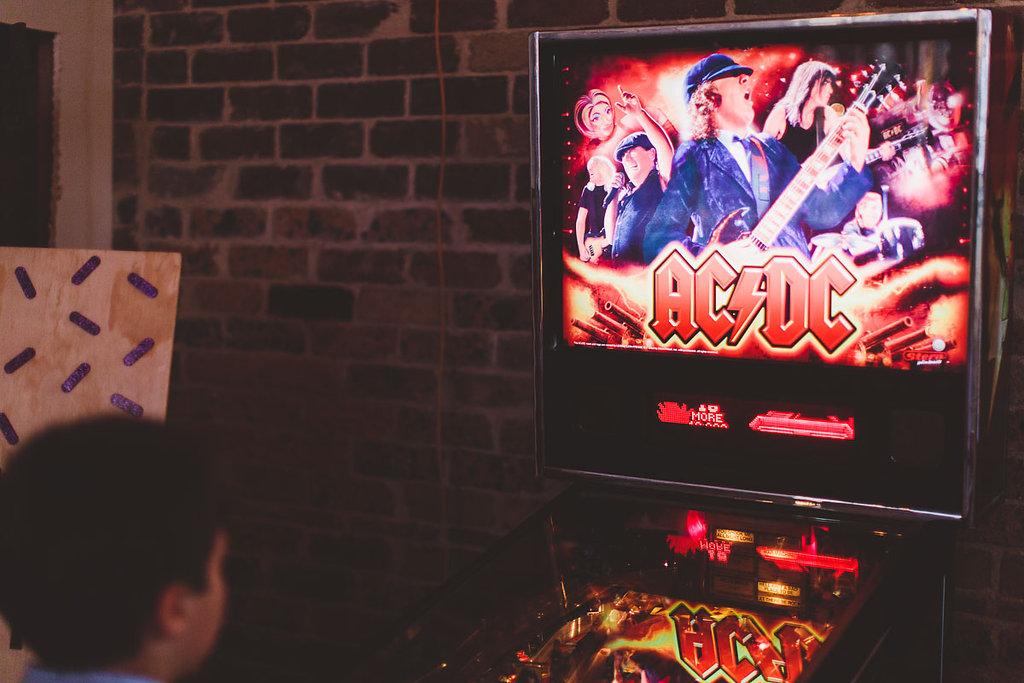 Let's be honest: the bride runs the show.
After all, she probably did most of the planning in the months leading up to the Big Day.
But a wedding is about celebrating the bride and groom, so it's a good idea to include some elements that speak to both of you.
We're not saying that you need to drag your partner to every appointment, but there are ways to include elements that'll show off his personality as much as you'll show off yours.
Melissa, who got married last October, spoke about how she included elements that had guests saying, "That's so Simon!"
"I added some pinball machines of some bands that he loves," she says. "He's a graffiti artist, so he made a graffiti wall that we used to take photos in front of.
"We didn't have spray cans on the tables and it doesn't need to be over the top, but it's a great idea to have an element that speaks to both the bride and the groom.
"Cultural elements are another subtle way to achieve this.
"We had a Greek bride and she and her fiancé decided to do little bottles of olive oil from Greece that they decanted themselves.
"It was a nod to her culture and the golden bottles suited the table. It looked gorgeous!"
TIP #6: Don't sweat the small stuff.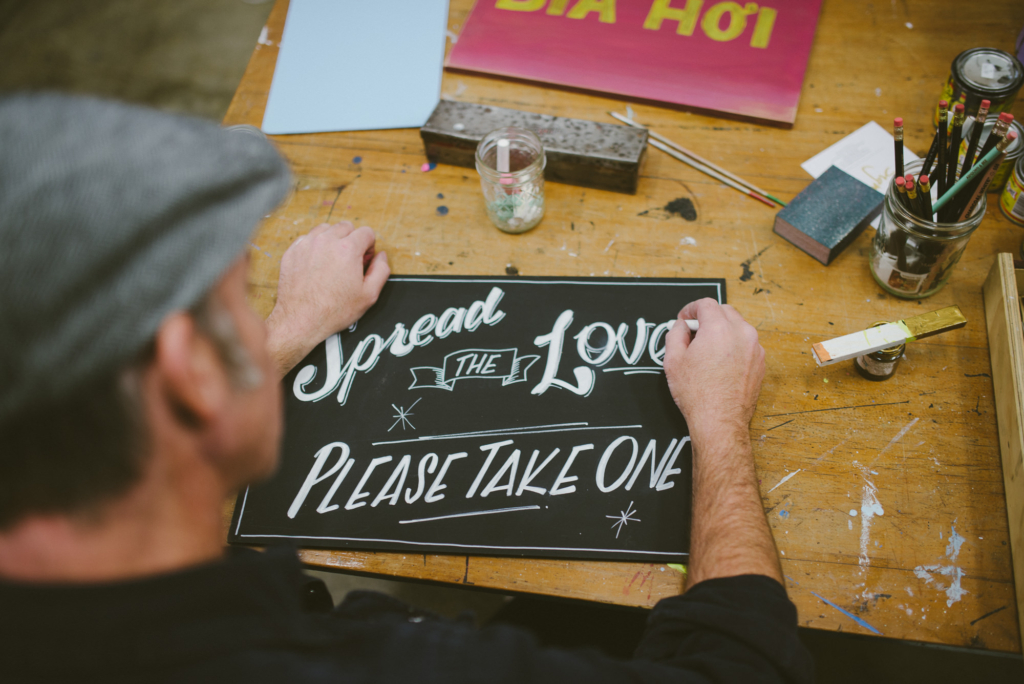 Having just gotten married last October, we couldn't leave Melissa without a few more words of wisdom for couples who are getting ready to tie the knot.
While she called her advice "cliché," we think it's spot on.
"Don't sweat the small stuff," she says. "Generally, something always goes wrong, but it's going to be fine.
"At our wedding, my car didn't arrive on time so we were late to the church. But in the end, it didn't matter.
"Your wedding day is one of the best days of your life, so enjoy it and take it in! It goes by too fast."
ENDS